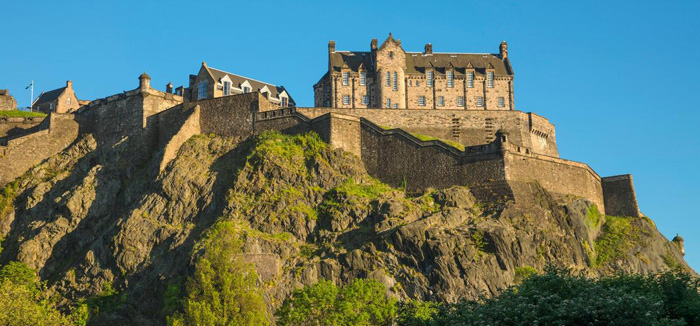 Do you run a B&B or Guest House in Scotland?
We are here to help, support, inform & represent YOU...


The
Scottish Bed & Breakfast Association
(SBBA) is the trade association for B&B, guest house and small independent hotel owners in Scotland. It is affiliated with the award-winning UK
Bed & Breakfast Association
, which celebrated its 15th anniversary in 2021. The SBBA was officially launched in November 2016 at Guest Scotland in Edinburgh, and welcomed by the then Scottish Tourism Minister Fiona Hyslop MSP.
We are here to
inform, support and represent
our members, and to "fight your corner" with Governments (in Edinburgh, Westminster and until recently Brussels) and with regulators and the giant global tech platforms that dominate our industry. Current priorities include trying to ameliorate the damaging and misconceived "Short-Term Lets" Licensing scheme legislation as now passed into law by the Scottish Government - which affects every B&B in Scotland (in "Use Class 9" - ie houses), and many guest houses.
31 August 2022
WEBINAR: New Short-Term Lets licensing rules: a briefing for Scottish B&Bs and guesthouses
This webinar gives B&B and guesthouse owners in Scotland an overview of the Scottish Government's planned local licensing schemes for "short-term lets", and an update on the latest situation - especially as regards guesthouses in planning "Class 7".
The licensing schemes will require action from B&Bs and from many guesthouses.
Host: David Weston, Chair, Scottish B&B Association
Guest panellist: Sinclair Williamson, Chair, Scottish Guest House & B&B Alliance

Click below to watch the webinar (59 mins):


Useful links:

VisitScotland's information hub for property owners on the Short-Term Lets legislation

Official Scottish Government guidance for hosts & operators

Official Scottish Government supplementary guidance for Licensing Authorities, Letting Agents and Platforms

Not yet a member of the B&B Association? It's only £1.15 a week - join us now for £60 a year.


17 January 2022

VIDEO: B&B and self-catering owners in Arran talk about the Scottish Government's licensing proposals: "a sledgehammer to crack a nut"

The video below from Positive Pictures, Arran Eye and VisitArran has individual B&B and self-catering owners explaining why the Scottish Government's plans to licence "short term lets" (including B&Bs) will be so damaging, and urging the Government to adopt the registration scheme proposals championed by the ASSC and Scottish B&B Association instead:


Click the image above to play the video.
21 December 2021:

Scottish Parliament Committee approves the Scottish Government's plans to introduce short-term let licensing

The Scottish Parliament's Local Government, Housing & Planning Committee have today approved the Scottish Government's plans to introduce short-term let licensing. The regulations will be voted on by MSPs in a "plenary vote" in due course.

The Committee made this decision despite the evidence it heard on 7 December from the Scottish B&B Association, Association of Scottish Self-Caterers (ASSC), and other industry bodies, arguing that the licensing schemes would be onerous and costly for microbusinesses, and that traditional B&Bs are already compliant with health and safety rules, have not caused any of the problems this legislation seeks to solve, and should not have been included in it.

During their meeting, the Committee heard evidence from the Cabinet Secretary for Housing Shona Robison, accompanied by her officials, who took questions from MSPs. They was also joined by the former Cabinet Secretary for Tourism Fergus Ewing who raised a number of concerns relating to the licensing proposals.

Mr Ewing highlighted that the proposals for mandatory short-term let registration pit forward by industry bodies (including the Scottish B&B Association and ASSC), just as with the Scottish Landlord Register, could include a "fit and proper person" test – which the government maintained wasn't the case when dismissing our exemption proposal. He also made valuable points in relation to the existing regulations faced by industry, anti-social behaviour powers that local councils needed to enforce, and the threat of judicial review arising from the licensing proposals.

We agree with the views expressed at the Committee by the former Cabinet Secretary for Tourism Fergus Ewing on the merits of a low-cost, national, statutory registration scheme, rather than the proposed 30 or so local licensing schemes. Mr Ewing also raised the valuable economic contribution made by the industry but that many operators will now fear their business being confiscated through the draconian powers made available to local councils and the risk of judicial review therein.

These regulations are, in the words of the former Cabinet Secretary, "arbitrary, irrational & draconian".

After the Committee discussion, the licensing plans were approved by five votes to two.

You can view a recording of the evidence session and vote here.




Why join the Scottish B&B Association (SBBA)?
We are your independent voice - we have never received a penny of funding from the Scottish Government, the Westminster Government, or any public body. We are supported by our subscribing members only
Receive regular detailed SBBA member emails
Receive regular detailed UK B&B Association member emails
Support the Association's campaigns, eg on a level playing-field for B&Bs, fairer treatment of B&Bs by online travel agents (OTAs)
Get FREE full membership of the (UK) B&B Association - worth £60
Get password member access to the B&B Association member resource pages
Receive a FREE eBook ("How to Start & Run a B&B") - worth £9.99
Access member deals including up to 20% off linens, up to 40% off printing & promotional items, up to 30% off electrical appliances, 15% off B&B insurance and more
Representation as your trade association in any dispute you may have with a regulatory body or local authority
Access to guidance documents for B&Bs & guesthouses on Covd-secure operating

To join the B&B Association and the Scottish Bed & Breakfast Association now for £60 per year by credit or debit card or Apple Pay (on a compatible iPhone), click the 'Join Now' button below:



Secure payment takes place off our website (we never receive your card details)
When you click the "Join Now" button above, you go straight to the highly secure site of the payment processor Stripe, where your payment transaction takes place.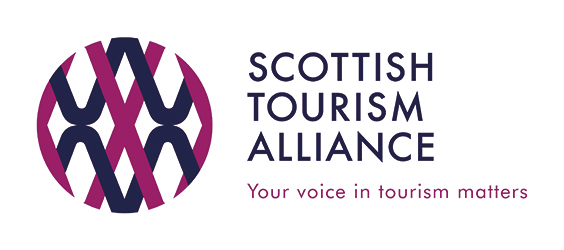 The Scottish Bed & Breakfast Association is a member of the Scottish Tourism Alliance, the umbrella organisation representing all of Scotland's tourism trade associations.

Hospitality directly employs 256,000 people in Scotland (an increase of 15% since 2010), supports a further 153,000 jobs in the supply chain and contributes 4.6 billion pounds in "Gross Value Added" to Scotland's economy.